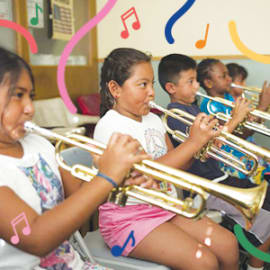 Save The Music Foundation - Monthly Donation
1. WE INVEST IN SCHOOLS We donate instruments, music technology and other equipment to jumpstart public school music programs. 2. WE SUPPORT TEACHERS We support music teachers with professional development, ongoing program support and other resources. 3. WE ADVOCATE FOR MUSIC EDUCATION We advocate at the local, state and national levels to ensure music is part of a well-rounded education. We've helped over 2,000 schools start music programs impacting millions of children.
Requirements
Earn 400 Points for making a $20 monthly donation directly to the Save The Music Foundation by clicking the link below. You must donate a minimum of $20 monthly to qualify. *Please note your points will be awarded in 10-15 business days.