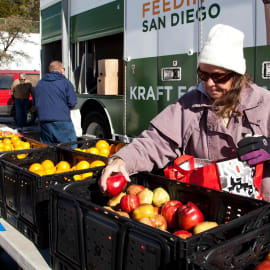 Feeding America - Single Donation
1 in 6 kids face hunger in America. You can help change that. Feeding America is a United States-based nonprofit organization that is a nationwide network of more than 200 food banks that feed more than 46 million people through food pantries, soup kitchens, shelters, and other community-based agencies. It is the third largest U.S. charity. Feeding America was known as America's Second Harvest until August 31, 2008.
Requirements
Earn 400 Points for making a one time $20 donation directly to Feeding America by clicking the link below. You must donate a minimum of $20 qualify. *Please note your points will be awarded in 10-15 business days.