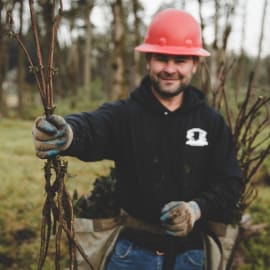 One Tree Planted - Single Donation
One Tree Planted is a 501(c)(3) non-profit founded in Shelburne, Vermont. They work with amazing reforestation organizations around the world that need financial support to help them get more trees in the ground. How does it work? One Tree Planted partners with carefully selected reforestation organizations in 4 regions: North America, Latin America, Africa, and Asia. You can choose a project to donate to within in each region – one dollar plants one tree. They pool the donations for each project and send the funds to our reforestation partner, enabling them to cover the costs required to get these trees in the ground.
Requirements
Earn 100 Points for making a one time $20 donation directly to One Tree Planted by clicking the link below. You must donate a minimum of $20 to qualify. *Please note your points will be awarded in 10-15 business days.