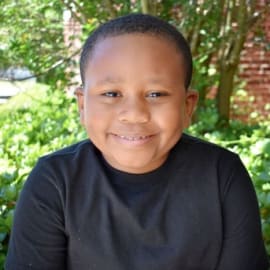 Save the Children - US Sponsorship
While the pandemic has kept many of us apart, you can still open your heart and change lives when you sponsor a child from the United States. By helping to support Trevor, you will be a part of a group sponsorship program where multiple sponsors will be matched with one child to ensure even more girls and boys can benefit from your support.
Requirements
Donor Points will provide you a $5 dollar gift card for making a $19 or more Child Sponsorship donation directly to Save the Children by clicking the link below. You must donate a minimum of $19 to qualify. *Please note your gift card will be awarded in 20-30 business days.