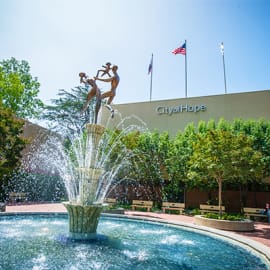 City of Hope - Monthly Donation
City of Hope is transforming the future of health. Every day we turn science into practical benefit. We turn hope into reality. Our researchers and clinicians work to find novel solutions to complex diseases like cancer and diabetes. Monthly donors like you provide the resources they need to find new treatments and cures. When you give to City of Hope, you are creating second chances and the power to heal. Founded in 1913, City of Hope is a National Cancer Institute-designated comprehensive cancer center and a founding member of the National Comprehensive Cancer Network, making it a national leader in advancing research and treatment protocols. City of Hope has been ranked among the nation's "Best Hospitals" in cancer by U.S. News & World Report for over a decade. Human synthetic insulin and numerous breakthrough cancer drugs are based on technology pioneered at City of Hope and are saving lives worldwide. City of Hope has performed more than 16,000 bone marrow and stem cell transplants — with survival rates that are unparalleled for the past 14 consecutive years. Your monthly gift of $20 or more makes compassionate care and leading-edge research possible at City of Hope. Give today and help create a world without cancer and diabetes.
Requirements
Donor Points will provide you a $5 dollar gift card for making a $20 or more monthly donation directly to City of Hope by clicking the link below. You must donate a minimum of $20 monthly to qualify. *Please note your gift card will be awarded in 20-30 business days.