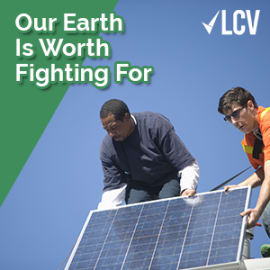 League of Conservation Voters - Monthly Donation
The League of Conservation Voters envisions a world with clean air, clean water, public lands, and a safe climate that are protected by a just and equitable democracy for years to come. 2020 is a critical year for shaping the future of climate action. But we need your help to ensure that we have the resources to fight the climate crisis and protect strong environmental policy. Will you make a monthly $10 contribution to the League of Conservation Voters right now to join the fight for our planet?
Requirements
Donor Points will provide you a $5 dollar gift card for making a $20 or more monthly donation directly to League of Conservation Voters by clicking the link below. You must donate a minimum of $20 monthly to qualify. *Please note your gift card will be awarded in 20-30 business days.