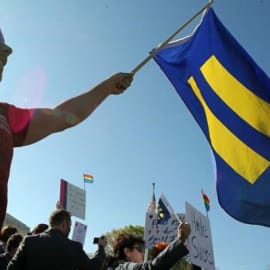 Human Rights Campaign - Monthly Donation
The Human Rights Campaign represents a force of more than 3 million members and supporters nationwide. As the largest national lesbian, gay, bisexual, transgender and queer civil rights organization, HRC envisions a world where LGBTQ people are ensured of their basic equal rights, and can be open, honest and safe at home, at work and in the community.
Requirements
Donor Points will provide you a $5 dollar gift card for making a $15 or more monthly donation directly to Human Rights Campaign by clicking the link below. You must donate a minimum of $15 monthly to qualify. *Please note your gift card will be awarded in 20-30 business days.