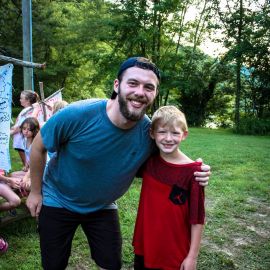 Christian Appalachian Project - Monthly Donation
Too many families in Appalachia don't have enough food to eat. Our goal is to reach as many of these people as we can. We can't do it alone. Will you join us? As one of the largest organizations providing direct human services exclusively to Appalachia, Christian Appalachian Project (CAP) is committed to improving the lives of the children, their families and seniors who are struggling to escape poverty. With the help of donors, volunteers, staff, and the communities it serves, CAP has grown to touch the lives of many people throughout Appalachia each year. Your monthly gift of $20 or more will help provide meals to children suffering from hunger, shelter to seniors living in unimaginable conditions, and so much more.
Requirements
Donor Points will provide you a $5 dollar gift card for making a $20 monthly donation directly to Christian Appalachian Project (CAP) by clicking the link below. You must donate a minimum of $20 monthly to qualify. *Please note your gift card will be awarded in 10-15 business days.