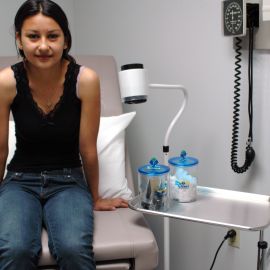 American Cancer Society - Monthly Donation
At the American Cancer Society, we're on a mission to free the world from cancer. Until we do, we'll be funding and conducting research, sharing expert information, supporting patients, and spreading the word about prevention. All so you can live longer — and better. To date we have funded over 35,000 research projects, have 739 research grants that are active right now, and we've seen a 27% decline in the cancer death rate, saving more than 2.6 million lives from cancer since 1991, made possible in large part by donors like you. Your support will help fight cancer on all fronts by funding breakthrough research and offering cancer patients the resources, services, and support they need now. Our dream is to live in a world without cancer, but until that day, we need your help to provide more hope, more time, and more answers.
Requirements
Earn 250 points for making a $20 monthly donation directly to American Cancer Society by clicking the link below. You must donate a minimum of $20 to qualify. *Please note your points will be awarded in 10-15 business days.