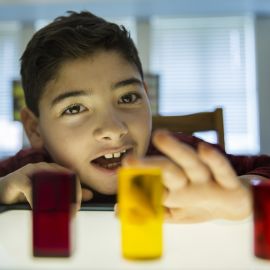 Perkins School for the Blind – Monthly Donation
All young people, including those with visual and other disabilities, are able to learn and thrive. They deserve a quality education. Perkins is committed to improving the lives of people with blindness around the world. Perkins was founded more than 175 years ago as the first school established for students who are blind in the United States. Perkins' best-known student, Helen Keller, flourished during her time at the school and showed the world that every child can learn. Today, Perkins is leading the way in, education and innovation to provide children and young adults who are blind or deafblind with the confidence and skills they need to realize their full potential.
Requirements
Earn 250 Good Points for making a monthly donation of $15 or more directly to Perkins School for the Blind. You must donate a minimum of $15/month to qualify. *Please note your points will be awarded in 20-25 business days.